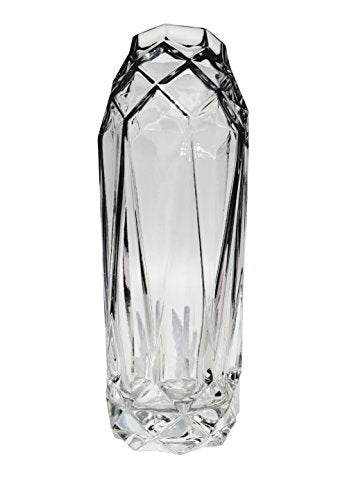 Hometopia Glass Flower Vases for Wedding Centerpieces, Tall Glass Vases and Clear Glass Vases for flowers.
---
Brand: Hometopia
Color: Grey 1
Features:
Thick and Heavy------Thick bottom and heavy weight, stable enough that you don't have to worry about them tipping over when with heavier or bulkier bouquets.
Diamond Cut Design------Diamond cut design makes it look classy and elegant, especially the bottom, this vase will enhance your fresh flowers greatly, and goes with any decor.
Tall with narrow Top------It is 11.8" tall, good for displaying long stem flowers. The narrow top is a good design for flower arrangement, even only 3-5 stems will also keep upright and good shape. If you want to put in a dozen of roses, that's also OK.
Sturdy and Durable------ It is thick sturdy glass with a firm base, solid and durable.
Cost Effective------It is practial and cost effective, you will know that after you get it.
Publisher: Huasir
Details: It is a nice vase that can hold one bouquet of flowers and look nice as a centerpiece.
The vase is heavy so won't tip over easily.
The vase is good be used at wedding for table bouquets.
The vase is pleasing to the eye in texture and shape.
UPC: 603335484080
EAN: 0603335484080
---
Share this Product
---
More from this collection